At some point after graduation, you may find yourself asking whether you should apply for jobs in the education sector. After all, there seems to be a surplus number of positions available and reasonably generous government funding for certain teacher training courses, depending on eligibility, subject, and whether it is primary or secondary level. Perhaps you feel drawn by the call of duty, or a desire to give something back to the education system that got you to where you are today. Perhaps you have no idea what you want to do, so why not give this a go. Both reasons are perfectly valid, but the real question you need to ask yourself is: Am I sure I have what it takes to get through teacher training? If you are diligent, proactive, well-organised, and thoroughly committed, then the answer to that question is yes!
What experience and qualities do you have that would make you a good fit for this role? It is not always necessary to have experience working with children, however, it is extremely advisable and also a requirement for some teacher training applications to have had experience working in a school setting in the UK. Having worked in various school and education settings, it is surprising to see how different schools can be from one another. If you find that working in a particular setting does not suit you, don't give up! There may be another school setting that is a better fit for you.
What are the key skills required to become a teacher?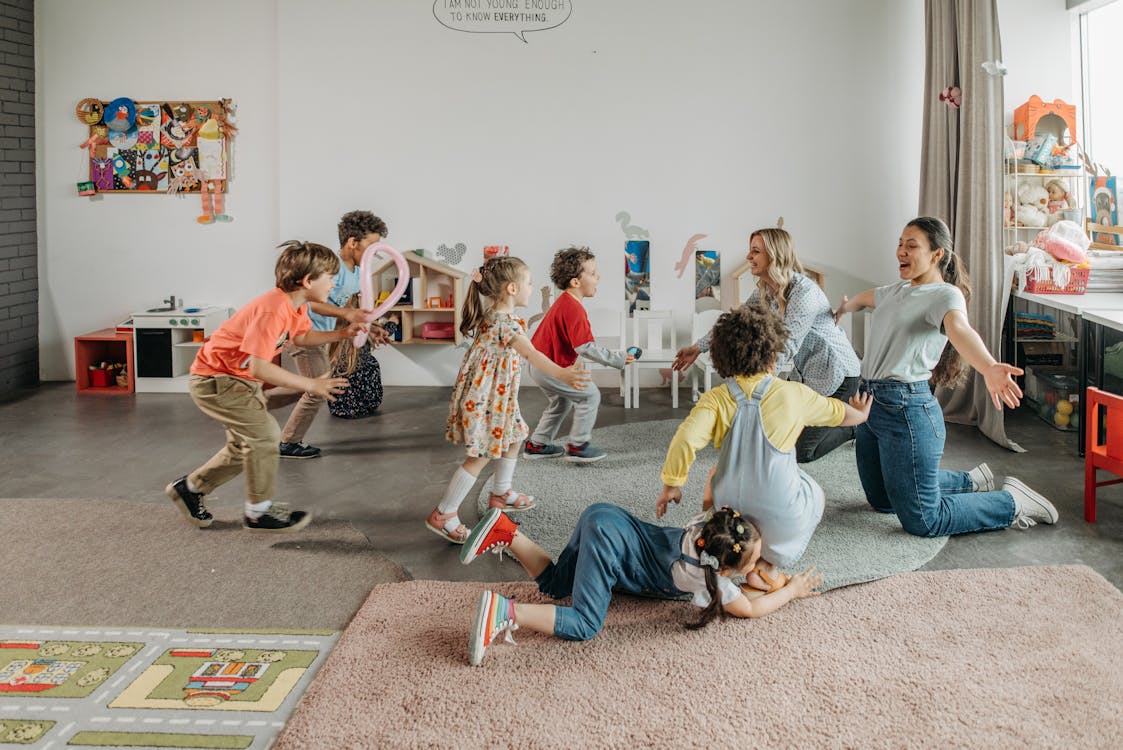 Teaching can be one of the most rewarding professions, but it can also be incredibly difficult. There is so much more to being a teacher than simply delivering lessons. You are responsible for your pupils' learning, wellbeing, progress, and safety, and building positive relationships with your pupils and colleagues alike is the key to success in all these areas. In order to gain a Qualified Teacher Status (QTS), you have to be able to demonstrate that you can meet all of the standards listed by the Department of Education. So what are the teacher standards and how can I meet them? Let's go through them one by one and become familiar with some of the jargon of the education sector.
Set high expectations that inspire, motivate, and challenge pupils.
The best way to inspire, motivate and challenge your pupils is to be an outstanding role model. If you show curiosity, discipline, and consistency in your manner and approach, your pupils are more likely to respond well to your teaching. Be somebody they can look up to and aspire to be like.
Promote good progress and outcomes by pupils
To achieve this, you need to understand your pupils' starting point and where you expect to take them by the end of their lesson, and ultimately by the end of the term. All lessons should have a lesson objective and success criteria, which is graded according to ability. It may help to be familiar with assessment procedures that test ability in specific areas, such as reading or cognitive ability, as well as those for special educational needs. Familiarity with your school's Scheme of Work is essential for monitoring long-term progress and cross-curricular links.
Demonstrate good subject and curriculum knowledge
You will likely want to teach a subject related to your degree, which would therefore mean that you are already in a very good place for meeting this standard. If you feel less confident about this, don't worry! Some teacher training courses offer Subject Knowledge Enhancement courses (SKEs), so there are opportunities to consolidate your learning. And did you know? You remember 10% of what we read, 20% of what we hear, 30% of what we see, 50% of what we see and hear, 70% of what we discuss with others, 80% of what we personally experience and… 95% of what you teach! The statistics may be debatable, but the principle is clear.
Plan and teach well-structured lessons
Let's think back to Teacher Standard 2. Every lesson has to have a lesson objective, but how do we achieve this? If we break it down further, this is related to how purposeful and engaging the activities planned in your lesson are. Planning lessons requires careful consideration of sequencing and transitions, as well as being able to foresee the mood of your pupils in advance. For example, you may wish to link your lesson to particular events that are going on during the year, or you may need to think about how you will help your pupils to liven up first thing on a Monday morning. Timing and pace is key.
Adapt teaching to respond to the strengths and needs of all pupils
Know your pupils. Some may have EHCPS (Education, Health and Care Plans) or IEPS (Individual Education Plans). Make sure you are familiar with the school's provision for pupils with SEND (Special Educational Needs and Disabilities). A part of your teacher training will require you to be critically reflective about your practice, which means you need to constantly be asking yourself about pupils' behaviour, engagement, and progress in your lessons. These reflections and background information will inform your practice and help you adapt your lessons.
Make accurate and productive use of assessment
Be familiar with assessment procedures and exam board requirements. There are two types of assessment: formative and summative – make sure you can explain the difference between them. I'll let you do your homework on this one.
Manage behaviour effectively to ensure a good and safe learning and working environment
Read up on some techniques used by teachers to create stimulating and comfortable environments for pupils. There are five steps to achieving success with your pupils: Safe, Happy, Engaged, Learning, and Progressing. Safety comes first, if pupils are unsafe, it is best to abandon all other priorities. If they are not happy or engaged, they will not pay attention to your lessons. Make sure their behaviour for learning is correct before you attempt to soak them in knowledge: if they are too noisy, wait until you have their full attention.
Fulfil wider responsibilities
There is more that goes on in schools than just lessons. You will be required to do break and lunchtime duties, run afterschool and homework clubs, liaise with external agencies and organisations, deal with parents – the list can go on and on… Don't be afraid to put yourself out there and try new things you may not have done before – on one of my school placements, I learned how to play squash!
Personal and professional conduct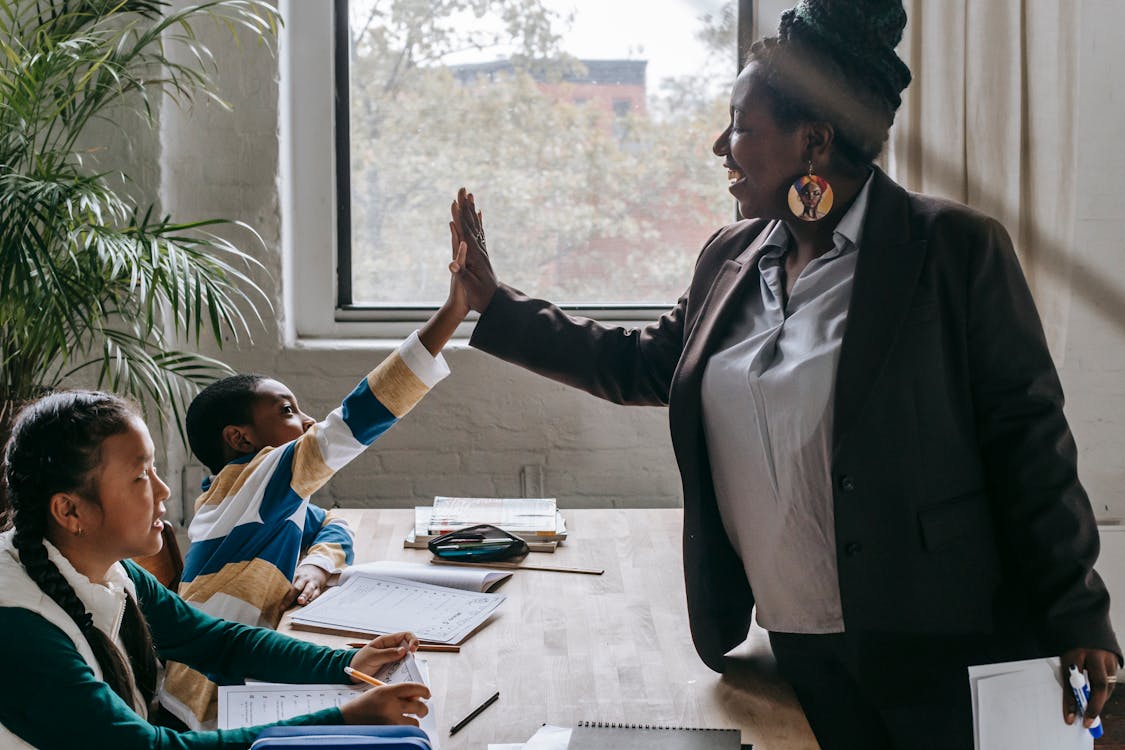 This goes back to being a good role model and takes it further by setting the expectation for you to be a trusted member of the school and wider community. It might be time to start thinking about your professional image and make those photos on Facebook of those wild nights out private. Before you work at a school, read through their policies to ensure you are well-prepared for what is expected from you.
Getting experience may prove tricky, but you may already have relevant experience from working with your own family members, volunteering for clubs, or having any kind of leadership role. Have you considered teaching English abroad? Private tuition is also a more informal way to build up your teaching skills.
Conclusion
Today, there are so many avenues into teaching, so do your research and find out which one will work best for you in terms of professional development and financial support. You may wish to take a more traditional route, such as by doing a university-led PGCE, which you could later use to complete a Masters in Education. You may prefer a more hands-on experience, by starting as a Teaching Assistant in a school and later progressing to do a SCITT. There are now Postgraduate Teacher-Apprenticeships, which may be a more viable option financially. Whichever path you choose, remember you are one step on your way to changing the lives of hundreds, if not thousands of children with whom you will work during your teaching career.
Further reading
Get into Teaching: https://getintoteaching.education.gov.uk/mailinglist/signup/name?gclid=CjwKCAjwrqqSBhBbEiwAlQeqGjYN1-89UqrgadBjKRdB4hgt1LJ-EM_DDbqN1ddttSe2C0l57k4lkhoCrcQQAvD_BwE&gclsrc=aw.ds
Teacher standards: https://assets.publishing.service.gov.uk/government/uploads/system/uploads/attachment_data/file/665522/Teachers_standard_information.pdf
TeachFirst:
https://www.teachfirst.org.uk/
Getting Buggers to Behave (very popular, oft-read on classroom management)
Please follow and like us: