Congratulations! After weeks of hard work and interviews, you finally got your dream job in London and you're ready to move and experience life. You've heard great things about the nightlife, the food, and opportunities and you can't wait to make the most out of London. However, moving to the capital is no joke,  and many people end up having a negative experience. There are so many things to consider such as accommodation,  transport, or budgeting, and making mistakes can be easy. But don't worry, I've been there too and I'm going to share with you some tips to help you beat the London game.
Where should you live in London?
Let's get straight to the point. Rent is super expensive in London, the rental market is saturated, so finding the right place to live for a good price will significantly improve your experience in the city. Before looking for a property, you might first want to understand how the city works, to target your search depending on your situation.
London's zone system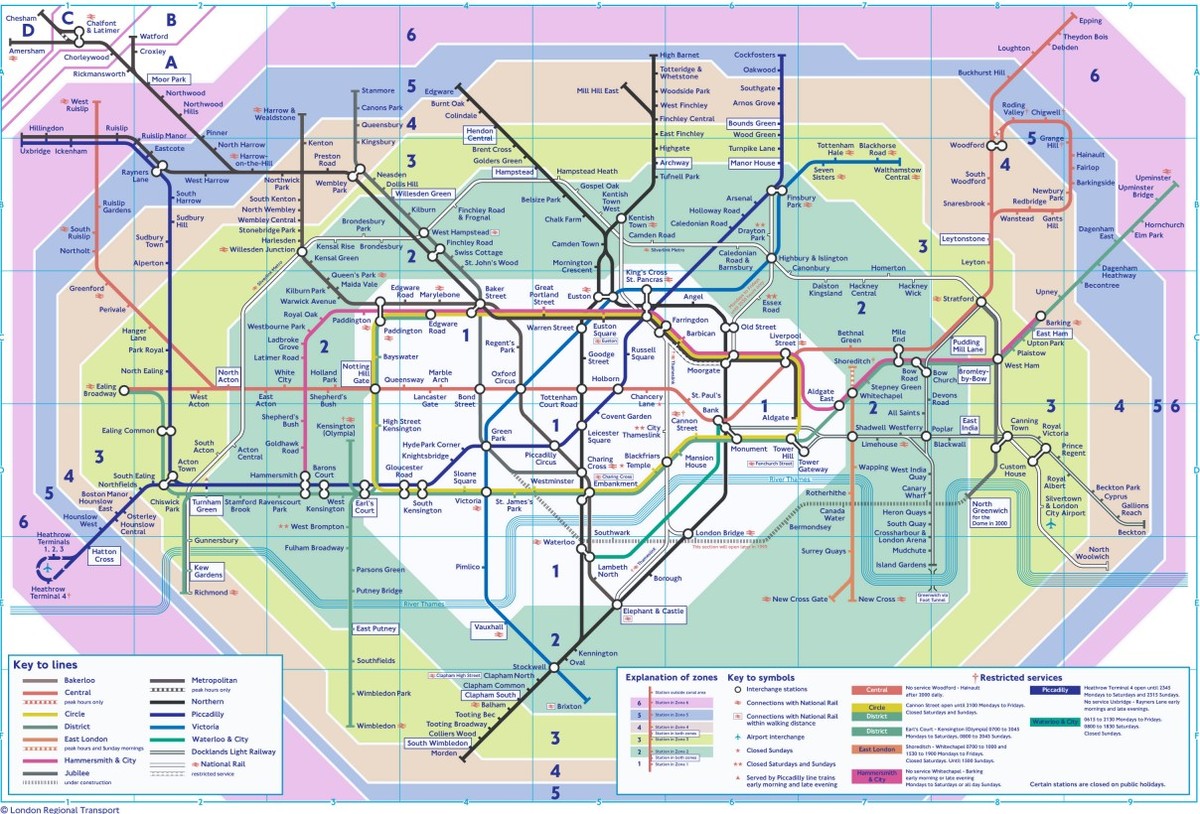 Just like many other major cities, London is divided into zones from 1 to 6. Zone 1 and 2 represent the heart of the city, most people aspire to live as close as possible to Central London since it's the most lively and exciting part of the city. As well as having an unlimited number of attractions and opportunities Central London has great public transport and unique architecture. However, this means that the closer you live to zone 1, the more expensive your rent will be. Ideally, you will live in zone 3, 4, or even 5 where the rent is much more affordable, and commute to Central London for work or entertainment. Ultimately, this depends on where you work and the activities you enjoy the most, you want to find a balance between a reasonable commute time and rent.
Choosing the right London area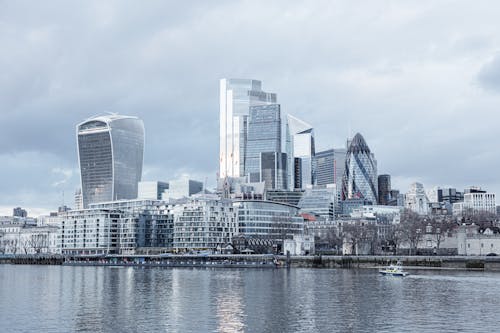 Now that you understand the zone system, you can start thinking about where to live depending on your situation. Let's face it, London is gigantic, and choosing where to live can be a tough decision, especially if you've never lived in a megalopolis before. In addition to rent, you need to consider public transport, safety, noise pollution, supermarkets, etc. Don't worry! I've got a comprehensive list of some of the best places to live in London for young professionals.
Croydon. Despite its reputation, Croydon is surprisingly a great place to live for young professionals. As well as being affordable, Croydon is a flamboyant neighbourhood with plenty of activities. One can enjoy attractions such as cinemas, street food, art, or even country walks for nature lovers. It also has an excellent transport link and makes it convenient to travel to Central London or even Cambridge or Brighton for those who like exploring.
Stratford. Great transport links, immense shopping centre, theatres, countless bars and restaurants, Stratford has it all. As well as being a great area for entertainment, Stratford can also be quiet and ideal to recuperate when you need it.
Islington. Islington is attracting more professionals over the years and happens to be one of the best areas to live in Greater London. The Northern, Piccadilly, and Victoria lines make it extremely easy to travel to and from Central London, but it's also full of attractions, amazing restaurants, and bars. Angel, the heart of the Borough is a top-rated London spot, so it's no surprise that Islington is such a good choice.
Peckham. Peckham was named the best area to live in London in 2020 and is a highly sought-area due to its fashionable bars and restaurants. It's got excellent transport links such as buses going to central London and many trains as well as the Overground.
 How to save money in London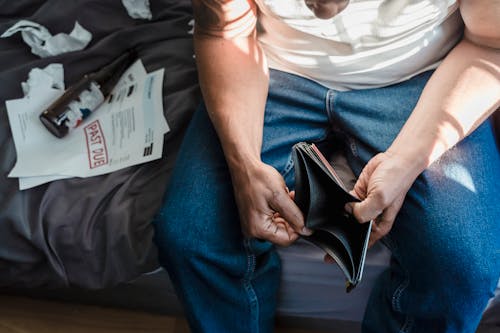 Okay, London is super expensive, and I know I've already said it, but you really need to understand. A lot of people move to the capital unprepared and end up struggling or leaving. It's actually one of the most expensive cities in the world to live in, so it's your job to plan in advance and prepare for what's coming. Although it might seem impossible, you can make the most out of London and save money at the same time, just like I said, it's all about preparation and I'm going to share with you some key tips to have fun while avoiding the most common London traps.
Rent what you can afford in London
We've all heard about London's housing crisis, rent prices are ridiculously expensive and, unfortunately, many fall into the trap. Trust me, you don't want to be worrying about paying your rent at the end of each month, and regret moving after a few months. First of all, the number one rule is that you should not spend over 1/3 of your income on rent. Keep this in mind when you start looking for an accommodation, and most importantly, remember that zone 1 and 2 are significantly more expensive, so you will save up more money by living further out and commuting. Saving on rent will make a huge difference and allow you to enjoy much more activities in the city. Spareroom and Rightmove are great websites to look for properties or flatmates, but you can also use social media such as Facebook. Also, be aware that the landlord may ask you to pay a security deposit and a month worth of rent before you move in, therefore you'll need to have the funds ready before you start even start your search. This is because things move extremely fast, and you'll need to be spontaneous if you want to find a good flat.
Public transport in London: money hacks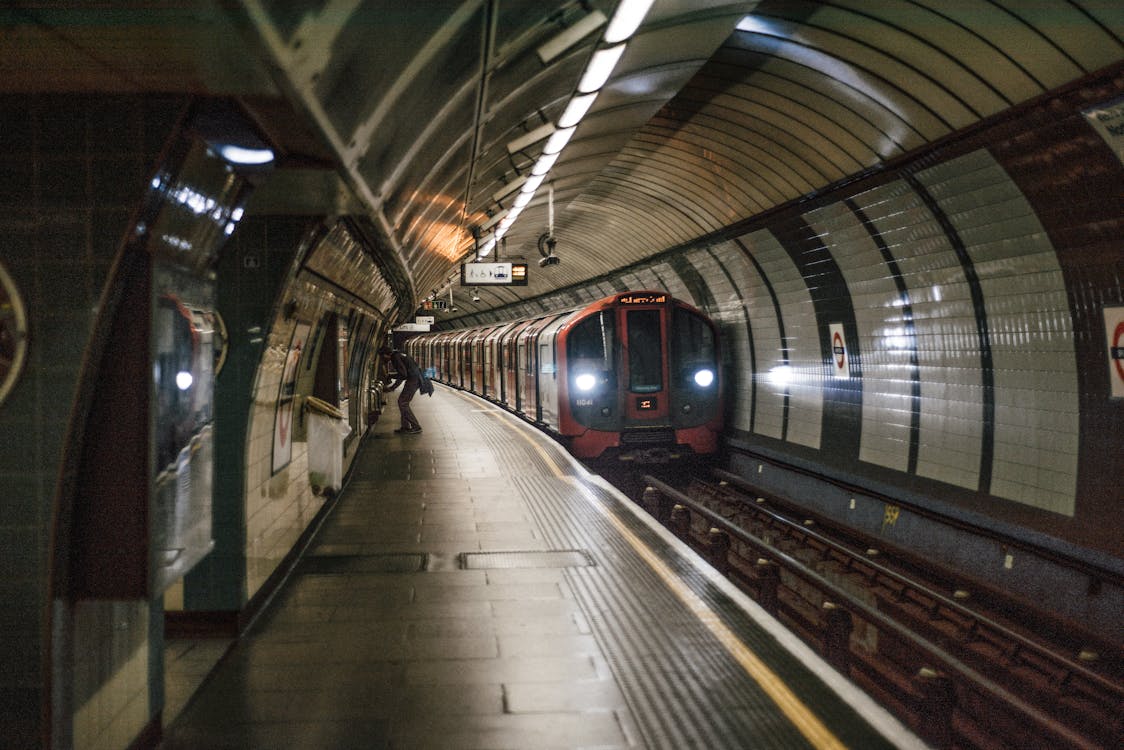 Great, so you found your dream flat and you're ready to move in and explore the city, you haven't thought about public transport much but it can't be that bad right? Well, let me introduce you to the most expensive public transport in the world! The average commuter in London spends about £130 per month on public transport alone, compared to £97 in New York and £62 in Paris.  This can be problematic if you're a young professional who likes to go out. Thankfully, every problem has a solution, and I'm going to share with you some hacks to travel around London and save money.
Cycling. If you don't have the option to work remotely and have to travel to work daily, cycling is going to be your best option. As well as being a great way to save money, it's also a good way to exercise and stay healthy. Many companies have a cycle to work scheme so don't forget to check if yours does. Most importantly, cycling in London can be intimidating, so make sure you're well prepared and equipped before the move.
Take the bus. Although the tube is extremely convenient, using it every day might not be the best idea. It's much more expensive and it's so loud that it'll make you hate the commute. The bus, however, is a great alternative, it's much more affordable and you'll get to see a bit of the city as well. The Hopper Fare gives you unlimited journeys for £1.65, made within one hour of touching in, so you could travel to the other side of the city for just £1.65!
Travel off-peak. If you're going to use the tube often, you should travel off-peak when you can. Peak fares apply from Monday to Friday between 6:30 and 9:30 and between 16:30 and 19:30. Depending on how flexible you are and the activities you enjoy, you could adjust your schedule to avoid peak times. For example, you can try to start and finish work earlier or later, to avoid touching in during peak times. However, if your hours aren't flexible, try to work around your schedule. For instance, if you're an early bird you could travel to the gym before work and touch in before 6:30, or do some other type of activity after work.
Get a railcard. For Oyster card users who enjoy exploring the city, getting a railcard is a must. By linking your Oyster card to your railcard you automatically get 33% off on all off-peak travel made using Tfl rails such as trams, trains, and the tube, the downside is that it only works off-peak.
London food hacks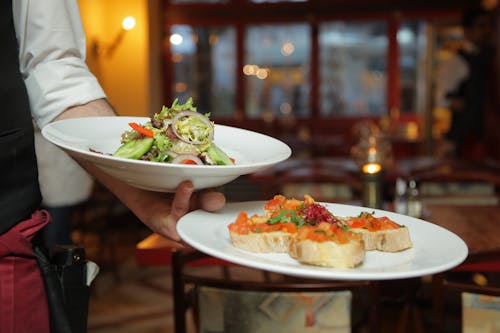 If the rent prices don't break you, the transport prices will and if not the transport prices it's the food. What a lot of people miss is that, in London, food is everywhere and easily accessible which makes it easy to slip up. You might want to try this new restaurant you saw yesterday, then go to a food market the next day, then remember that you're getting dinner with friends tonight. Before you even realise it, you'll have spent £100 on food alone in one week, and I've not even mentioned the price of alcohol yet, just to give you an idea the average price of a pint in London is £5.50. What makes it so hard is that we're all vulnerable when it comes to food, it's so much easier to click a button or order at a restaurant when you're hungry than cooking. Let's see what you can do to dodge the bullet and not let London eat you.
Make your food. Luckily, supermarkets prices in London are roughly the same as in the rest of the UK, thus, cooking is the best way to save up. By preparing meals in advance, you will avoid the need to purchase food from bars and restaurants and save a significant amount of money.
Shop smart. Although this doesn't only apply to London, it's quite an important hack, especially if you don't know much about shopping. Knowing where to shop can make a significant difference in what you spend on food. Some supermarkets are relatively more expensive so you might want to avoid them, the most expensive and common ones are Waitrose, Sainsbury's, Co-op, and even Tesco. Although there might not be a big difference for a single item, it does add up. Ideally, you might want to go to Aldi, Lidl, or Asda, since those are much more affordable. You can even get your fruits and vegs from your local fruit market where you should be able to get a bowl of fruits/vegs for a pound.
Be responsible. Just like I mentioned earlier, it's easy to get carried away when food is everywhere, between restaurants, markets, events, takeaways it's really hard to say no. But you have to be responsible for both your health and your wallet. Ideally, you should eat breakfast and dinner at home most days and go out for food occasionally. You'll have to say no to friends and colleagues sometimes but it's for the best.
London can get overwhelming
A lot of people don't realise how big London is, just to give you an idea, it's about twice the size of New York City and 15 times larger than Paris. Therefore, if you've never lived in a big city before, you might find it overwhelming. In addition, there is always something to do, or some event to go to in London, you might find yourself trying to fit everything in your schedule or running to the tube station right after work to meet up with friends. A lot of people find it exhausting and struggle to get some time to 'disconnect'. Let's see how you avoid this trap and not let the city burn you out.
Public transport in London
Knowing how to get around London will significantly improve your experience and help you avoid the stress that comes with figuring out how to use the tube or bus system. London has 11 underground lines, an excellent bus system that also runs overnight, an Overground train network which allows you to travel across the city and beyond the tube, and also a tram line which runs in south London.  Bear in mind that commuting on a busy tube every morning is not the most fun experience. By knowing how to use Tfl thoroughly, you might be able to swap your horrible commute for something nicer.
Take breaks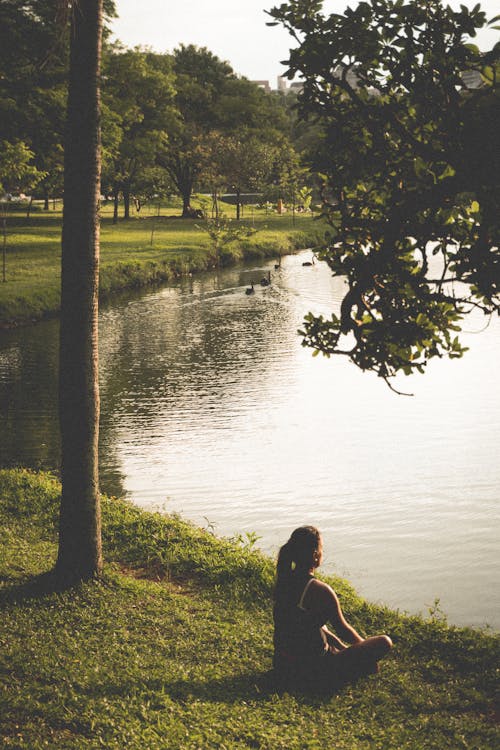 The truth is that you're going to be exhausted sometimes, and you might want to cancel plans and do nothing all day. You might feel terrible about it but let me tell you something, it's okay. You will need breaks every now and then, you need to plan accordingly and make sure that you're not putting too much on your plate. Here's what you can do to relax in London.
Explore London. It turns out that one of the best ways to explore the city is to actually explore it by yourself, so going on a solo trip around London is a great way to unplug and recuperate.
Chill at the park. London is reputable for having numerous delightful parks. Therefore, if you're a nature lover, don't hesitate to visit London's parks and get rid of all your stress.
Cruise on the River Thames. If you haven't been on a cruise before, trying London's riverboat might be a great opportunity for you to appreciate the beauty of the city, as well as being a wonderful experience, it's also a great way to disconnect.
Solo dining in London. You should really allow yourself a treat after all this stress. London has plenty of amazing restaurants to try out and solo dining will allow you to truly appreciate the moment and the experience.  Although it might seem a little intimidating at first, it's a perfect way to appreciate yourself and it'll make you feel much better.
Conclusion
Living in London as a graduate can be a fruitful, interesting, and exciting challenge but can also turn into a negative experience. You need to be responsible and be aware of the important factors that will impact your experience in London and to plan accordingly. Ultimately, what matters is that you have fun and manage to create unforgettable moments.
Please follow and like us: