As inflation is getting worse and with a recession looming over the British public, a lot of young professionals living in the capital are finding it harder to save up while enjoying the benefits of the megacity. London is exciting, lively, and attractive, however, the rising cost of living is impacting a significant number of people with higher rents and bills. In 2022 the average price for a room in the city has gone up to £800pcm. Whether you've considered moving out or not, it can be difficult to make such a big decision, especially if you've been settled for a while. Let's have a look at the pros and cons of living in London to help you figure out your next move.
Why you should leave London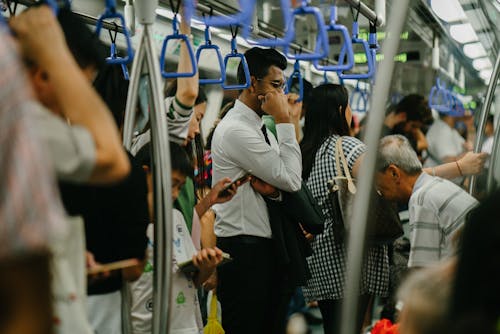 Although it might sound inconceivable to you, leaving might not be as bad as you think. Especially if you're financially struggling or have plans that require you to save up. A lot of people may see it as giving up, but that's not what it is. Let's go through some reasons why leaving London could improve your situation.
Rent. A lot of young professionals have long-term goals and need to save money. Unfortunately, for a lot of people, having a roof over your head in London is often a synonym for half your salary paying your landlord's mortgage. The average price for a one-bed flat is about £1600 and £800 for a room in shared accommodation. If you're trying to save up for a house or a wedding, you might want to consider relocating somewhere else.
Public transport. London undeniably has great public transport, but it's also the most expensive in the world. Although your everyday commute might not seem like much, it does add up over time and can even make you feel like you're going backwards. The average commuter spends around £122 on public transport in the city, time this by 12 and that's almost £1,500 per year.
Food. The megalopolis has over 8.9 million inhabitants from different countries and backgrounds, this makes it a great place to get delicious food from all around the world. Sadly this does come with a price, the average price for a meal in the city has continuously increased over the past few years. Expect to spend on average £30 for a restaurant meal in the city.
It's crowded. Chances are you're probably renting an overpriced tiny room above a fish and chips shop and you already know the struggle. But in case you haven't noticed yet, London is always packed, loud, and busy. Although the lively aspect of the city can be exciting and enjoyable, it can easily make you feel drained and suffocated.
You can always come back. You're reluctant to leave London? Well, guess what, you can always come back. Why not try a different environment for a little while and see how you feel? You might realise that London wasn't that bad after all, or turn out to feel more comfortable somewhere else. Exploring and trying something different is always a good option so give it a go, you could be surprised.
Reasons why you should stay in London
Let's face it, if almost 9 million people live in London, it can't be that bad right? There are surely many advantages to being in one of the most attractive cities in the world. You have taken quite a few of them for granted. Moreover, you might be in a position where you want to move away but aren't capable of doing so. So what's the best part about living in London?
It's so much fun. Alright, I know it's expensive but having some fun and partying is allowed! If you're young and want to live la Vida Loca then go for it. You can try restaurants, attend exciting events, visit art galleries, exhibitions, and much more. The truth is that it's all about being responsible and learning to say "no" when you need to, otherwise, enjoying life is fine!
The food is amazing. Although it can get expensive, food in London is diverse, abundant, and quite often delicious. If you're spending a lot of money on food but still want to enjoy it, try to set up a budget and eat out occasionally. Not only will you save more money but it'll be much more enjoyable.
You can get a bike. Yes, public transport is expensive, but you can always cycle to work. It'll keep you fit and save you about £122 a month. Just try not to get hit by a bus and don't run red lights!
Rent just outside of London. You can still enjoy the city and commute by renting just outside. There are good transport links between London and places like Grays, Rochester, Luton, and Slough which are really close and much more affordable.
Conclusion
The reality is that, for a lot of young professionals, London is becoming less attractive and affordable. Many decide to move away and focus on long-term goals, the lack of space and high rent prices make it harder and harder for people to see themselves staying in the city in the long run. However, despite its terrible reputation when it comes to the costs of living, London is still and will always be an amazing city if you just want to enjoy life to the fullest.
Please follow and like us: