Let's face it, applying to graduate jobs can be frustrating and exhausting. Most of the time, it's an extremely challenging process that will give you very little from the amount of effort you put in. Moreover, the feeling of constantly getting rejected is not particularly nice. This is all because the graduate job market is saturated, thus this makes it extremely difficult for individuals to stand out. Therefore, you'll need to optimise your strategy and go the extra mile if you want to stand out and get an offer. I've got some amazing tips for you to help you maximise your job search and get your dream job.
Polish your graduate CV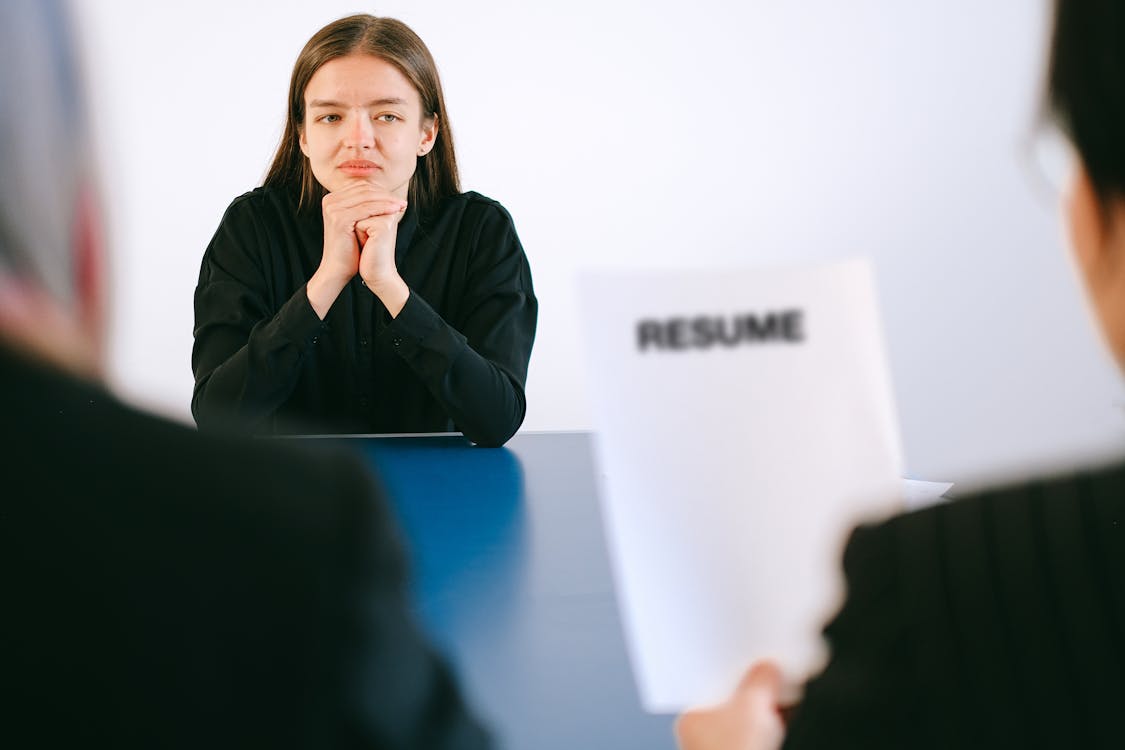 Focusing on your CV is crucial as it is the tool that will get you to an interview where you'll be able to show the employer a better idea of who you are. The first thing you should do is to get in touch with your university's careers and placement centre; as well as giving you free advice and support, they will go through your CV and help you optimise it according to professional standards. Once you have taken full advantage of your university's careers centre, you should still spend some time working on your CV, here are some useful tips that will make your graduate CV stand out.
Choose your file format wisely. I'm sure you've probably been sending your CV as a pdf because it looks nicer! Well, it depends. When you apply for a job indirectly through Indeed, LinkedIn, or a company website, your CV is usually parsed by an Applicant Tracking System (ATS). In this case, your CV has better readability as a Word document, and using a pdf means that some keywords and content may be skipped when being scanned. On the other hand, if you're sending your CV directly to a recruiter or hiring manager, you should send it as a pdf to ensure that the format remains consistent across computers.
Tailor your CV to the job description. Remember that when you apply for a job, you're competing with hundreds of other applicants. This means that you must make your CV as specific as possible if you want to stand out. Grab some keywords in the job description and add them to your CV with some context.
Your CV is about what you can do. Although it's important to talk about yourself, your CV should mainly be about what you can do. Any achievements and skills mentioned should be relevant to the role. For example, you could say something like: "Conducted a business case study as a final year project and gained the ability to work under pressure and to use various analysis tools such as Microsoft Excel, Power BI, and Tableau". By doing this, you're telling the employer about your education history but also highlighting key technical skills they are looking for.
Keep your CV clear and concise. Use bullet points to list achievements and relevant skills/work experience and use keywords appropriately. Try to avoid vagueness and redundancy, keep in mind that recruiters receive hundreds of CVs and don't necessarily want to spend hours on each CV.
Upskill yourself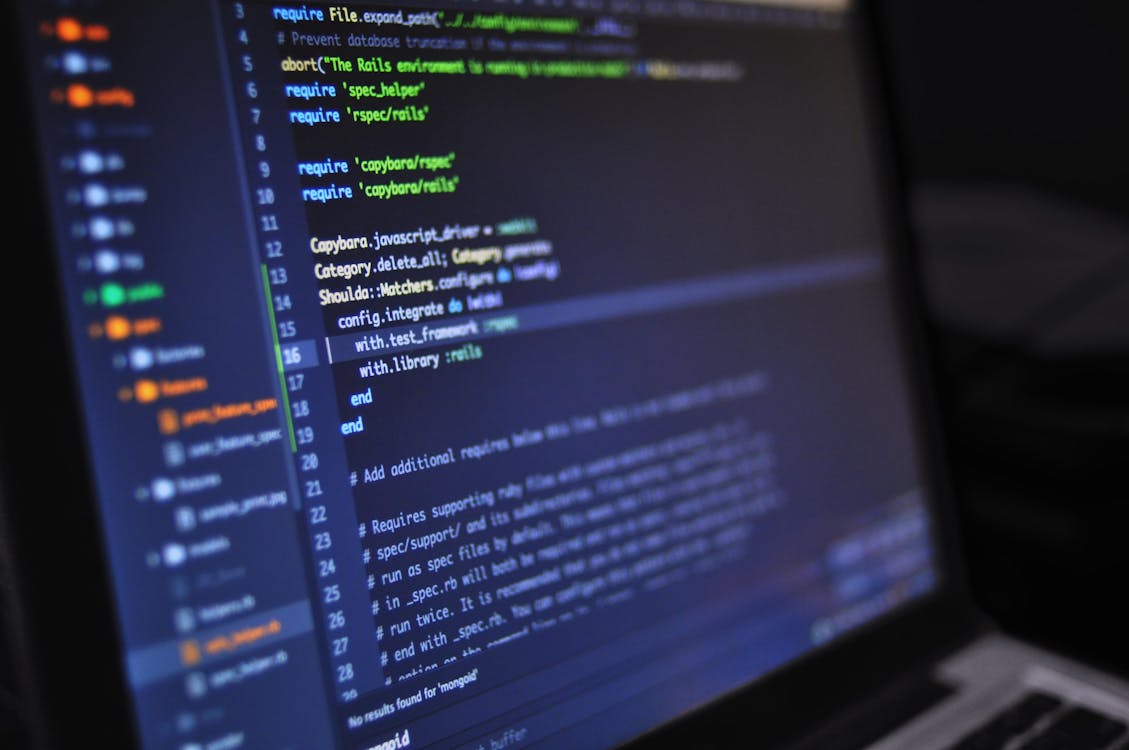 The worst part about being a graduate is that you don't necessarily have any hard skills to demonstrate. You might end up in a catch-22 where you need a specific set of skills to get a job, but you need that same job to develop those skills. So what happens now? Now is the time to try and upskill yourself! There are countless ways to get involved and develop professional skills that will help you get hired.
Online courses. There are thousands of resources online to help you develop specific skills, you can also complete some courses to earn qualifications. Try to identify the technical skills your CV is lacking and find a course to help you fill that gap in your CV.
YouTube. Whether you're an illustrator, designer, or software developer, there are many YouTube tutorials and channels dedicated to helping you upskill and progress in your field. You might be able to learn the basics of something you need and progressively learn to complete an entire project on your own. So make sure to check YouTube as it's an incredible resource.
Volunteering. Volunteering is an excellent way to boost your CV. As a volunteer, you'll very likely work as part of a team and develop soft skills required in most professional environments. Check your local borough's website or Facebook for volunteering jobs available near you. It's a great opportunity to do something good and develop your skills at the same time.
Take on personal projects. At this point, your priority is to enrich your portfolio by adding professional projects to it. By doing so you'll be able to cover different sets of skills and show employers what you're genuinely capable of. You can potentially set up a website on WordPress (or from scratch if you're applying to web development roles) for your portfolio and add the link to your CV.
Create a LinkedIn account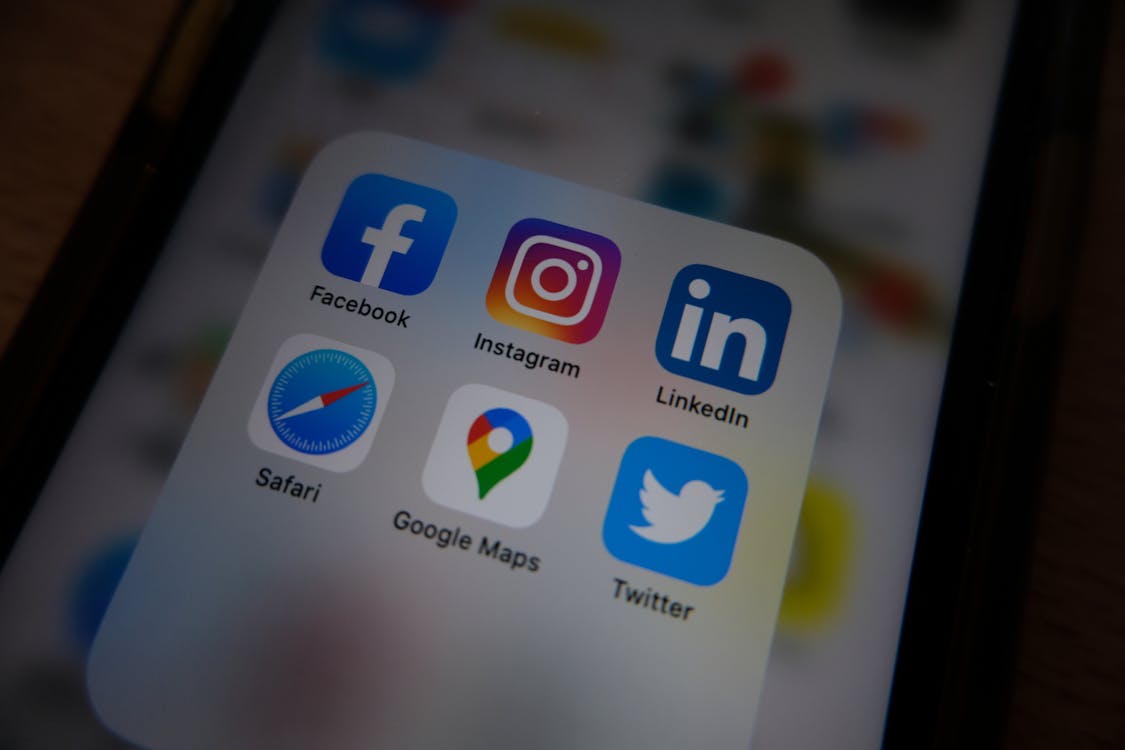 Online visibility is crucial when it comes to job hunting. Many of the UK's top employers are increasingly using social media to find graduate talents, thus using it as a tool for your job search will significantly increase your chances of getting an offer. LinkedIn is the number one social network for professionals, and also the best way to connect with other professionals and companies within your field of interest. Although most of us use social media for fun, using LinkedIn is about creating a strong profile and strategically targeting your content and online activity. You'll need to promote your own brand and broaden your social network by engaging with other people's content and being creative. Take a smiling, warm and engaging picture of yourself, and set your profile to include relevant professional information, skillset and education history. If you're taking on personal projects to upskill yourself, you can post your progression and completed projects on LinkedIn to show potential recruiters what you are capable of. Most importantly, make good use of your LinkedIn biography as that's what recruiters will see first; share your course, key modules, your key accomplishments,  interests, your location, and the type of roles you are interested in.
Attend networking events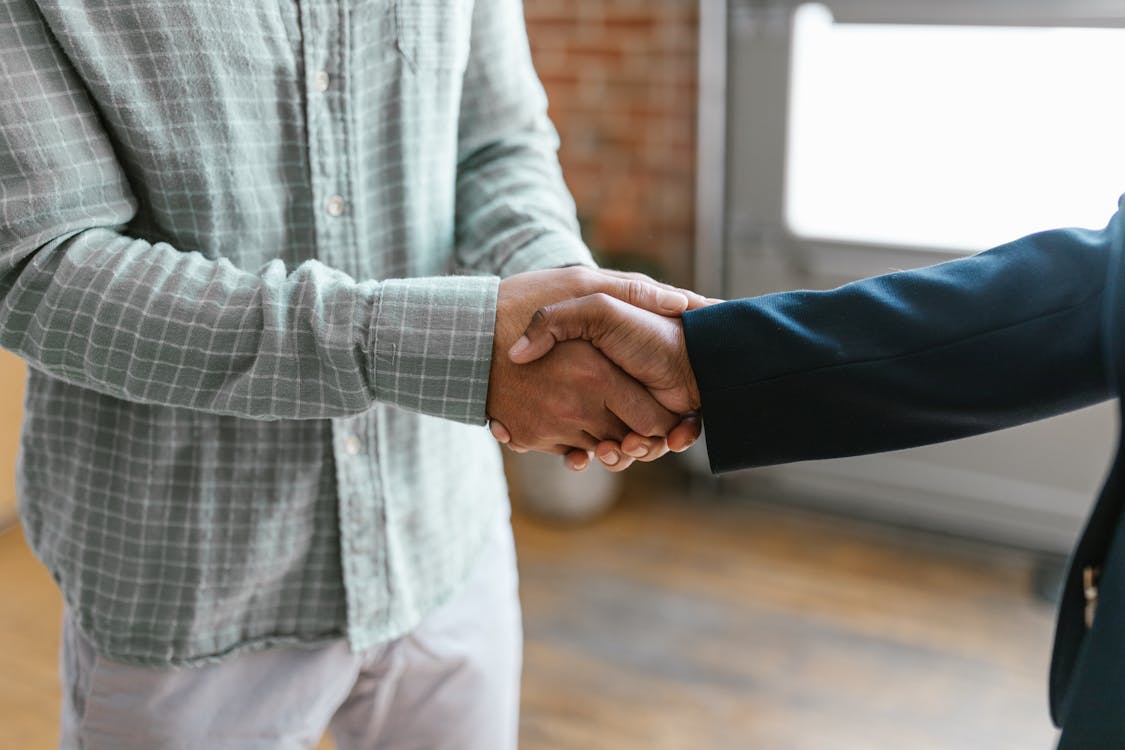 How about networking in person? I know it sounds scary, you'd rather stay behind your screen and click 'apply'. Well, remember that thousands of other graduates are also looking for graduate roles and that you'll need to go the extra mile to be noticed! Attending networking events and engaging with recruiters and hiring managers will significantly increase your chances of getting a job offer. You get the opportunity to show off your interpersonal skills and give a good first impression before they even look at your CV. If you find it intimidating, here are some useful tips to help you network.
Be yourself. Networking events are meant for relationship building. Pick an event you're interested in and just be yourself, trying to be someone you're not will only make you nervous and may jeopardise some opportunities in the future. Most importantly, people are more likely to stay in touch if you're natural.
Be engaged in conversations. When talking to people, watch your body language, make sure to actively listen, and ask questions about what they're saying. They must feel like you care about the conversation. Not only will you learn a lot, but you'll build trust and will make it easier to connect with people. Bear in mind that you could be talking to your next boss without realising it!
Ask good questions. Try to ask thoughtful and genuine questions about people. People love to talk about themselves and leaving a conversation where you let the other person talk a lot is generally a good sign. As well as helping you plan your follow-up, this will make them see you as a good listener and as a result, they will be much more likely to stay in touch.
Treat job hunting like a full-time job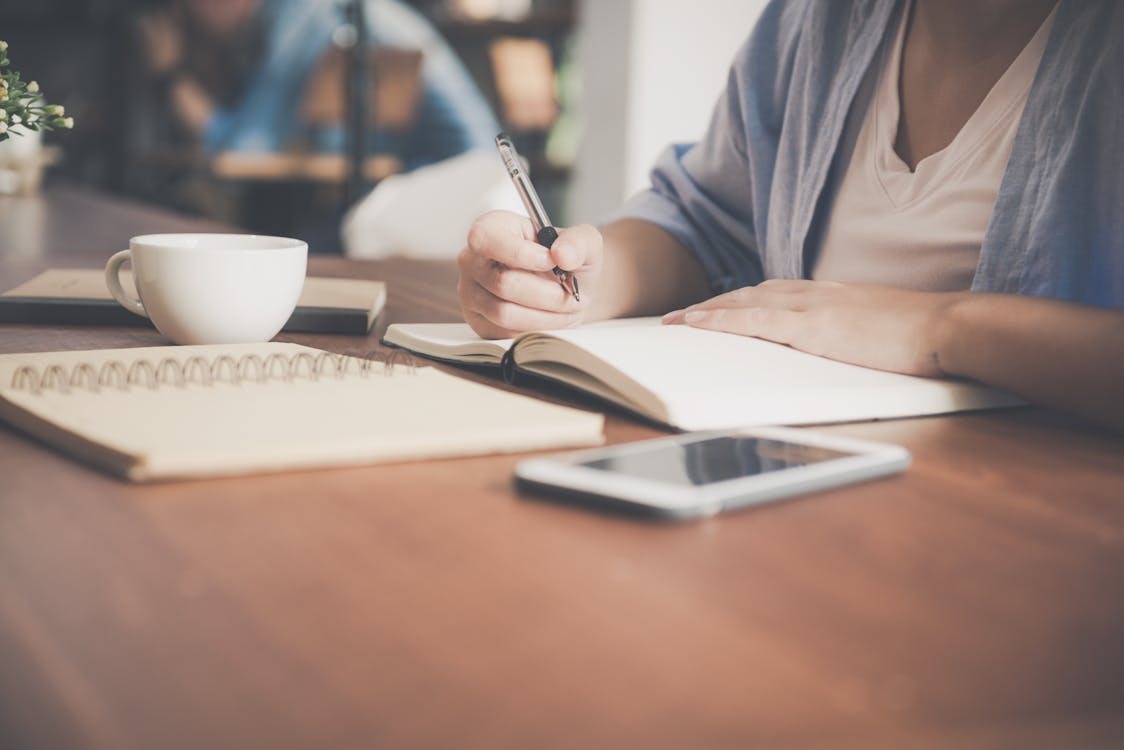 If you want to land a graduate job, you'll have to commit 100%. Remember that thousands of other grads are applying to jobs hence the competition is tough! You should start by creating a timetable and stick to it. Dedicate the morning to work on job applications as well as your CV and cover letters, and save the afternoon for online tests, personal development, and LinkedIn. Make sure to take breaks throughout the day and a longer break for lunch as job hunting can be extremely exhausting. You must also try to stay healthy by exercising and eating a balanced diet, this is crucial since graduation anxiety can quickly lead to burnout and depression. Just like in a real job, maintain a healthy work-life balance and make sure to spend time with friends and family.
Always ask for feedback
I understand that rejection can be difficult to handle especially when you're trying so hard. You might also be stressed out because of family pressure or the increasing cost of living. In a nutshell, there are many reasons why you'd want to just delete rejection emails and not think about it anymore, but let me tell you that this is the wrong approach. In contrast, you should try to ask for feedback and see how you can improve your approach in the future. Make sure to remain professional when replying to the email, thank them for considering your application, then ask them to give you some feedback about the interview. Knowing what went wrong will help you prepare for the next attempt and boost your confidence. Just to give you a concrete example, I was once told that I spoke too fast during an interview because I was nervous; I then decided to practise communication with friends and felt much more confident afterwards. I realised that taking my time to answer questions makes it easier to articulate and answer the question effectively.
Conclusion
Getting a graduate job is difficult and you may feel like giving up from time to time. Ultimately, you need a concise structure and plan to keep going. Given that the job market is saturated, you need to fully commit to job hunting and work hard on every single application. Work on personal development and ask for feedback whenever you can to get closer to your goal every time. Most importantly, remember to look after your mental health by taking breaks, exercising, and eating a balanced diet.
Please follow and like us: